Home > South America > Bolivia > About the Country
---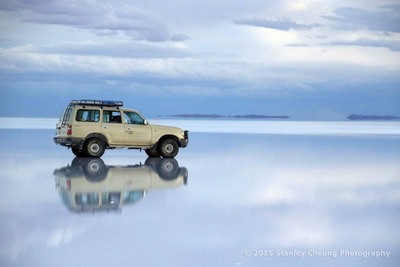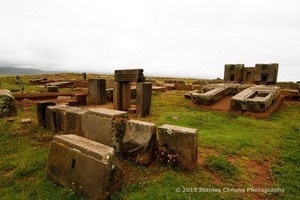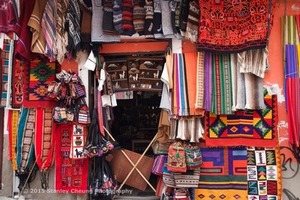 BOLIVIA
玻利維亞
LA PAZ
拉巴斯

"The City that Touches the Clouds, La Paz is the most important city of Bolivia."
The City of La Paz is one of the most beautiful destinaions of Bolivia. Centre of government and politic-administrative capital of the highland country, it is called "The most indigenous and cosmpolitan city of the country." It is located at almost 12,000 feet above sea level and has a population of 840,209 inhabitants (according to a 2010 survey). The main tourist attractions are lookouts, churches, museums, historical edifications, markets, holidays.etc.
Settled in a beautiful valley riverside to the Choqueyapu river, its geography will allow you to be easily oriented and will make you feel challenged by the changing faces shown by the beautiful city. Due to the fact that the center La Paz is surrounded by different neighborhoods that were built in the peripheral hillsides, you will feel that you are visiting a class of funnel full of gorgeous landscapes.
Uyuni
烏尤尼
There are few places in the world that will be a dreamlike or make you feel like you are walking on another planet. The world's largest salt flat in the Bolivian altiplano, high up in the Andes, is located in Uyuni. The Salar de Uyuni 烏尤尼鹽沼 is the world's largest salt lake at over 10,000 sq km. On a sunny day it is just the blue sky and white floor ground for as long as the eye can see. It makes for one of the most unique and enjoyable photo shoots due to the flat landscape. When there is just a bit of water on the ground, it feels like you are flying while driving. The flats are actually a part of salt extraction and processing, especially around the Colchani area. The extracted amounts can add up to almost 20,000 tons a year, mostly for human consumption.
Lake Titicaca
的喀喀湖
The lake of Titicaca borders both Bolivia and Peru at 3808 meters and has a total of 8,400 sq.km. It is an impressive body of water, so much so, the Inca believed that the first born Incan to ever exist was born or created, from the lake itself. Therefore, one can only imagine how important this majestic lake must be and with all the available ruins and historical sites. It has easily become one of the main highlights and top attractions.
Our private tailor-made itinerary offer complete freedom of choice. Prices vary according to your selected accommodation, total number of passengers travelling in your party and seasonality of travel; please feel free to contact us for individual tailor-made itinerary as per your travel plan.
Newsletter Subscription: 訂閱最新旅遊資訊
Site Map · Privacy Policy 私隱政策(只附英文版)
© 2020 Exotic-Holidays.hk · All Rights Reserved